Drones for Boats
Planck's products and technology enable drone operations from moving vessels. Shipboard landing is extremely difficult, due to the heaving and rolling of the ship deck, potential high winds, and the high precision control required during landing. Current drone technology does not facilitate landing on moving platforms; this prevents their use in maritime operations, and has become the main barrier to drone commercialization in these sectors. Planck's technology solves these problems and allows the drone safe and reliable operation from moving boats. Since it requires minimal installed hardware and very little deck space to operate, Planck's navigation solutions enables drones for vessels of any size.
Vessel-based security and defense are essential, but using drones in this environment is challenging.
Aerial surveillance benefits security and defense personnel on the water, especially when engaged with another vessel with unknown passengers. For example, Coast Guard personnel are at risk when they approach a vessel and begin boarding. A coast guard drone can provide aerial imagery during boarding operations in order to identify potential threats as early as possible. Planck's coast guard drone system can launch and land from a small boat without the need for a skilled pilot. It automatically detects, tracks, and orbits any boat and streams high definition imagery to the coast guard. The system packs into a single hard-sided case so that it can be deployed in minutes, but stowed when not needed.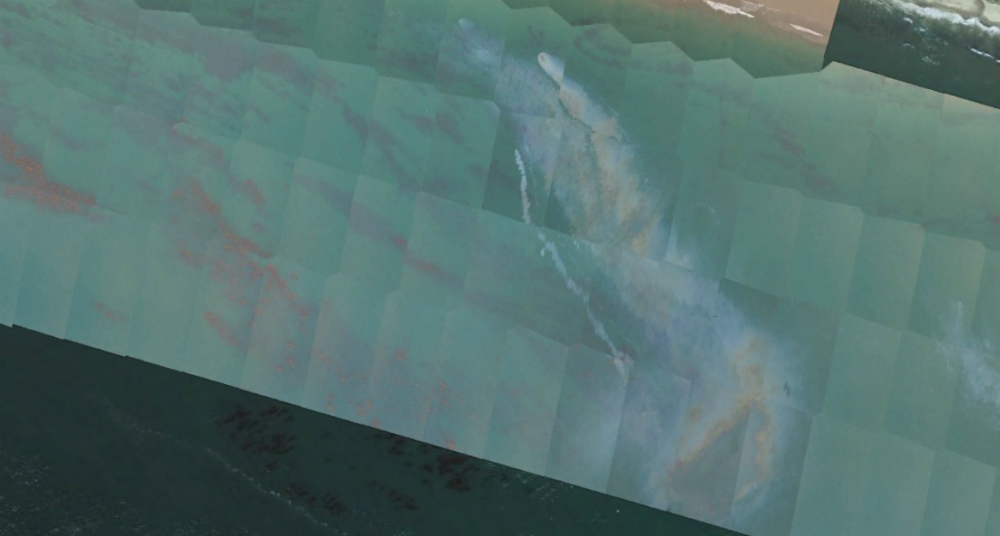 During an oil spill, response vessels must deploy quickly to start containment and cleanup operations.
Determining the location and extent of an oil spill from a boat is quite difficult. However, it can be spotted quite efficiently from an aircraft. Planck's unmanned aircraft can be quickly deployed from boats to assist in emergency response efforts. With autonomous operation, geo-referenced imagery, and proprietary software to build real-time maps over water, drones for oil spill response is now a reality. Live video can be streamed to local or remote users to help coordinate the overall emergency response effort. The drones for oil spill response can build orthomosaic maps of the surface of the water, revealing the location and extent of an oil spill, and facilitating rapid mitigation.
Since Planck's drone systems are fully autonomous and feature artificial intelligence and computer vision, they are ideal for maritime search and rescue operations, especially man overboard response.
During a man overboard scenario, it can be very difficult to locate a person in the water from the deck of a ship, especially in high seas. A man overboard drone is perched and ready to fly at any time. In this scenario, a command for man overboard drone search automatically launches the drone from the vessel and tracks the path the boat has taken. The video from the man overboard drone is processed in real-time to automatically detect and locate a person in the water. The location is sent to personnel on the vessel so that they can respond as quickly as possible. At the conclusion of the mission, the drone automatically returns to the vessel and executes an precision landing.
At the cutting edge of unmanned vehicle technology is the combination of heterogeneous robotic systems.
Unmanned vessel technology has progressed rapidly, and many systems are deployed in the field. Since Planck's unmanned aircraft systems navigation technology was built with such a high degree of autonomy, they are an excellent fit for pairing with an unmanned surface vehicle (USV). Planck has deployed its drone systems onto unmanned vessels for harbor security and remote inspections applications, where a remote user can initiate missions and get real-time situational awareness via aerial imagery without the need to pilot the aircraft or even be onsite.
Autonomous drones operations are useful for a number of workboat operations.
Drones for tug boat support provide a safer environment. Planck's technology enables drones to fly from moving vessels without the need for a dedicate pilot, so they can provide imagery of the far side of a ship during tug operations. Planck's technology also unlocks the ability for drones to be used for ship-to-ship or ship-to-shore delivery. Please contact Planck with your needs, and we'll see how we can help